Published: Thursday, January 26, 2023 03:32 PM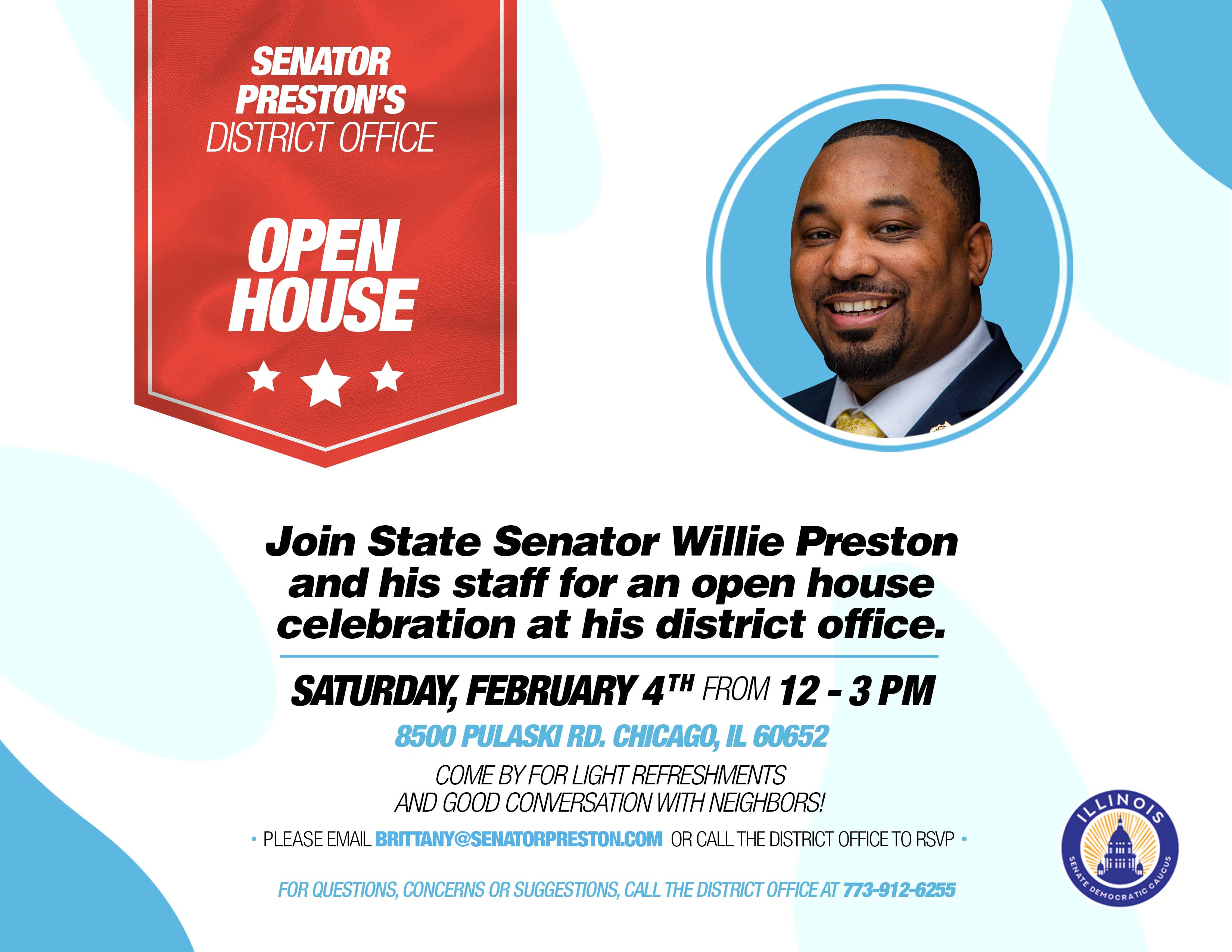 CHICAGO – State Senator Willie Preston is excited to open the doors to his new district office to members of his community for an open house on Saturday, Feb. 4.
"My main priority as senator is to improve the quality of life for residents in my community while bringing forth legislation that betters the state of Illinois as whole," said Preston (D-Chicago). "I am overjoyed to be a leader and voice for the 16th District, and take great pride and honor in the responsibility that has been given to me to provide a better tomorrow for my neighbors."
Senator Willie Preston's open house will be held from noon-3 p.m. on Saturday, Feb. 4 at his district office, located at 8500 S. Pulaski Rd. Chicago, IL 60652.
The open house will provide members of the community with the opportunity to speak with Senator Preston to address issues that are directly affecting their community. As Senator Preston is serving his first term as a State Senator, residents will get the opportunity to get to know him in a personal and professional manner so they can better understand his passion for bettering the community.
"I want members of the 16th District to know that I will fight diligently to make sure that every concern, grievance, and voice is heard and handled with great care and acknowledgement," said Preston.
As a husband and father of six, he is dedicated to his family just as much as he is to his community. The open house will allow residents to make connections with other members of the 16th District who are passionate about safe and equitable neighborhoods.
Preston strives to keep constituents updated with helpful information and resources, and encourages people to reach out to his office at 773-912-6255 or http://senatorpreston.com/contact-us with questions and concerns.
Category: Press Releases