Published: Wednesday, May 17, 2023 09:42 AM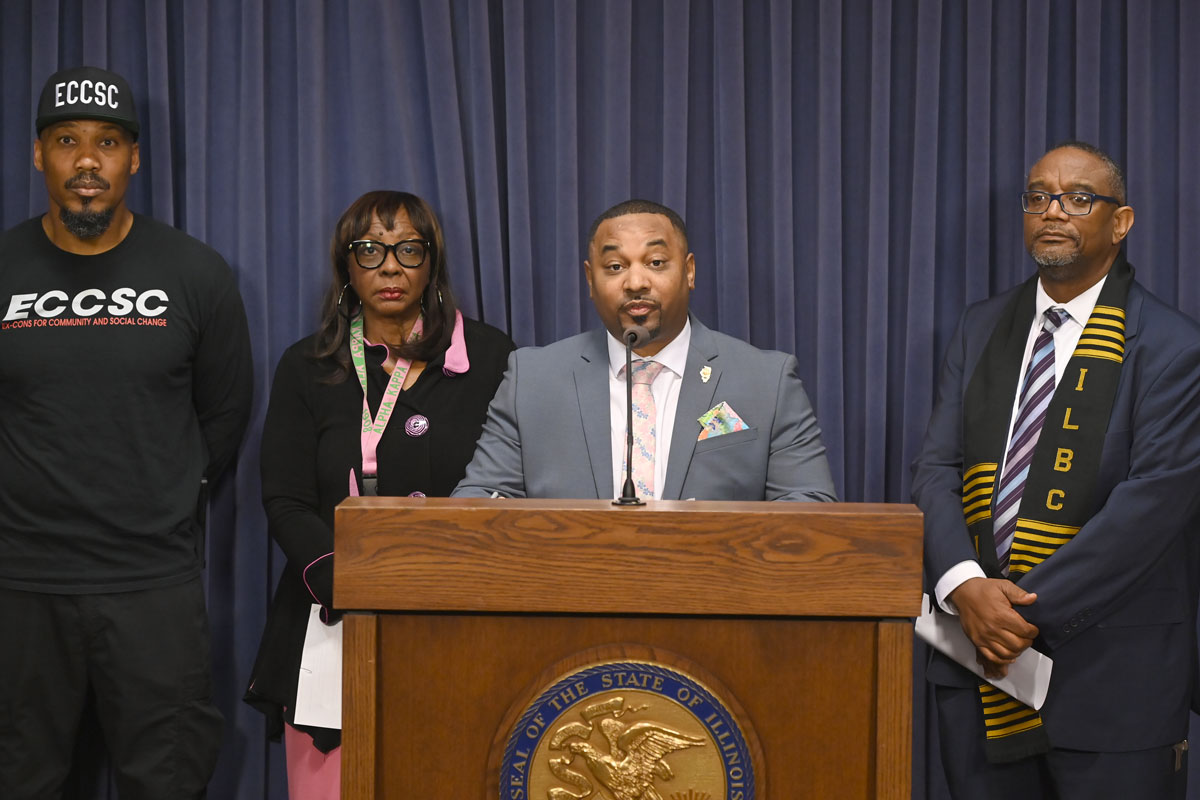 SPRINGFIELD – Each year, thousands of formerly incarcerated individuals struggle to get back on their feet, facing issues to obtain housing, work, medical care and more. A leading factor: a lack of an ID.
State Senator Willie Preston is leading the charge to create a smoother transition back into society by providing them with a form of identification that is necessary for many everyday activities.
"Without a State ID, individuals who are released from jail face significant barriers when trying to secure housing, employment, or even something as basic as opening a bank account," said Preston (D-Chicago). "By providing them with IDs prior to release, we are giving them a better chance to contribute to society and rebuild their lives."
Preston's measure would require the Secretary of State to provide individuals committed to the Illinois Department of Corrections or the Illinois Department of Juvenile Justice with a state ID prior to release.
The individual would submit a birth certificate, social security card, photograph, proof of residency upon discharge, and application. The Department would assist the individual in obtaining a certified copy of their birth certificate and duplicate social security card.
According to the Prison Policy Initiative, in 2019, 23,791 people were released from prison in Illinois. Providing incarcerated individuals with State IDs is critical in breaking down barriers to re-entry and promoting successful reintegration into society. The bill has garnered support from community organizations and advocates for criminal justice reform such as Restore Justice, Ex-Cons for Community and Social Change, and the SAFER Foundation.
"When an incarcerated person has served their sentence, their debt to society is paid. Our prisons are supposed to be focused on rehabilitation from day one of incarceration. That means we should be thinking about how to help each incarcerated person re-integrate into society, not putting up barriers to make that more difficult," said State Representative Cyril Nichols (D-Chicago). "That's why I'm here to urge my counterparts in the Senate to take up this important bill. A person leaving incarceration needs to find a job, find housing, set up utilities—just the same as each of us—only they have to do these things all at once, from scratch. Without an ID, it's all just that much harder, if not impossible. And whose interests are served by that? A commonsense measure like this shouldn't be controversial."
Senator Preston hopes to pass House Bill 3345 by the scheduled May 19 adjournment.
MORE: StateID_OnePager
PHOTO: Tyrone Muhammad, Founder of Ex-Cons for Community and Social Change with Sen. Hunter, Sen. Preston and Rep. Nichols
Category: Press Releases